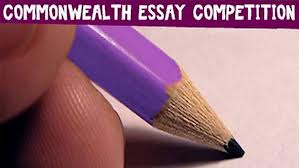 Deadline: May 1st 2014
Are you a writer? Are you interested in the world around you? Do you want your voice to be heard by others? If so, the Commonwealth Essay Competition is definitely for you.
Run by the Royal Commonwealth Society since 1883, the Commonwealth Essay Competition is the world's oldest and largest schools' international writing competition. It provides a platform for young people to compete with their peers in a truly global environment.
The theme for the 2014 Commonwealth Essay Competition is 'Team Commonwealth'. As athletes gather in Glasgow for the 2014 Commonwealth Games, team spirit will be on display both within and between nations. Young writers are encouraged to explore this theme in fun, academic, witty, and most of all creative ways!
Eligibility
Open to all Commonwealth citizens aged 18 and under, the Essay Competition offers young people the opportunity to make their voice heard on a global platform and engage with issues important to them.
Entrants are judged in two age groups, Junior (under 14 years) and Senior (14–18 years)  and must be living in, or be a national of, a Commonwealth country/territory
Junior Category – Born after 1st May 2000
Topic Numbers
1. Tell us about your family or friends. Who are  the team players and who are the stars?
2. 'You're one of us now.'
3. What makes a good team? What makes a good  team player?
4. Tell us about an instance (or two) where people  from different generations have worked together.
5. Have there been times in your life when you  wished you had someone to team up with?
Senior Category:Born between 2nd May 1995  and 1st May 2000
Topic Numbers
1. Team Commonwealth! How would you describe  what your country has to offer other members of
the team?
2. How can sport build peace in troubled  communities?
3. What part does competition play in people's  daily lives?
4. Explore the relationship between ethics, sport and human rights.
5. 'We're a good partnership, you and I!'
Junior and Senior : A bonus topic open to  all entrants
1. 'United we stand!'
The 2014 Commonwealth Essay Competition, run in partnership with Cambridge University Press, closes for entries on Thursday 1st May.
Entrants are encouraged to be creative in their response. Answers can be submitted in a number
of formats, for example: poem, letter, folk tale, script or essay – the choice is yours!
Past prizes have included
Certificates •
Resources for winner's school •
Being invited to meet famous authors •
Taking part in expert workshops •
Work experience at international organisations • Entries featured in worldwide media.
How to enter
All essays must be in English and can be submitted with an entry  form online or via post. For details on postal hubs and  how to submit your essay, please visit www.thercs.org
FAO Young Commonwealth Competitions,
The Royal Commonwealth Society,
25 Northumberland Avenue, London WC2N 5AP*
For More Information:
Visit the Official Webpage of the Commonwealth Essay Competition
The Queen's Commonwealth Essay Competition 2015, based on the theme of 'A Young Commonwealth', met with a record response.
The Royal Commonwealth Society received more than 13,000 entries from over 600 schools in 49 Commonwealth countries and territories. Both the Senior and the Junior judging panels were impressed by the quality of the entries.
This year the top Winners and Runners-up come from Cyprus, Tristan da Cunha, Botswana and the Cayman Islands;additionally the judges selected one additional Senior entrant and two additional Junior entrants to receive special commendations. In total over 3,000 participants won an award, Gold, Silver or Bronze.
In recognition of their achievement, the Winners and Runners-Up will be flown to London in October for 'Winners' Week', five days of cultural and educational activities, culminating in a special award event.
All Gold, Silver and Bronze winners can download certificates from the RCS website and entrants who did not receive an award this year receive a certificate of participation. Click here for more information.
Congratulations to all winners and our thanks to sponsors Cambridge University Press for their support in 2015.
Senior Winner
Paraschos Cant, aged 16, Limassol, Cyprus
Sixteen-year-old Paraschos Cant has been named the Senior Winner of The Queen's Commonwealth Essay Competition 2015. Writing on the essay topic: 'Youth versus experience', Paraschos's entry is a beautifully structured letter to the leaders of the world. With a strong and upfront critical voice, it cleverly compares countries and citizens to classrooms and classmates but manages to do so with light-hearted humour and youthful naivety. Read Paraschos' winning entry.
Paraschos is currently studying at Pascal English School in Limassol, Cyprus. With a British Father and a Cypriot Mother, Paraschos says that his identity is quite international and that he enjoys the best of both cultures. His hobbies include spending time on the internet, playing the piano and guitar, and being in the company of his friends. However, he also loves outdoor activities, going to the beach, and is especially interested in health and fitness – particularly in boxing and calisthenics. He has also recently taken part in the Duke of Edinburgh's Award which he found to be a great learning experience.
The judging panel said: "A sophisticated and cleverly crafted challenge to the leaders of the world, Paraschos's letter subtly asks those with political experience and power to honour the hopes of the young."
Senior Runner-Up
Tawanda Mulalu, age 18, Gaborone, Botswana
Eighteen-year-old Tawanda Mulalu has been named the Senior Runner-up of The Queen's Commonwealth Essay Competition 2015. Writing on the competition's 'A Young Commonwealth' theme, Tawanda's entry is a mature and informed essay which shows a great awareness of the relationship between the physical and life sciences and the future of Africa. Its humble voice is balanced with a marked confidence, and has great ambitions.Read Tawanda's winning entry.
Tawanda is a student at the Maru-a-Pula School in Gaborone, Botswana. Whilst he has a strong identity as a Botswanan –'Botswana is his heart', he quotes – he also believes he has a wider perspective so that the 'Universe is his mind'. He is an aspiring physicist and a poet, and his interests also extend musically: to him, Beethoven's Symphony No. 9 is the 'greatest achievement of humankind' and he enjoys rapping freestyle with his friends around his school.
The judging panel said: "Tawanda describes himself as having 'Small chest. Big Dreams'. In his essay he dreams big about the scientific future for Africa and his part in that. His thoughtful analysis of the power of those dreams and his arresting descriptions make this a prize-winning entry."
Junior Winner
Nathan Swain, age 11, Tristan da Cunha
Eleven-year-old Nathan Swain has been named the Junior Winner of The Queen's Commonwealth Essay Competition 2015. Writing on the essay topic: 'I am the future' Nathan's entry is a specific, succinct and clearly articulated account of generational exchange, and of the significance that the skills and lessons passed down from his father hold for him, his surroundings and his community. Read Nathan's winning entry.
Nathan is currently a student at St Mary's School, Tristan da Cunha. Nathan likes fishing, swimming and helping his dad to make things. He also loves riding his bicycle around Tristan because of the freedom it offers.
The judging panel said: "A thoughtful and deceptively simple appreciation of the carpentry skills that can be learnt from the older generation and of the impact those skills will have on the future of the island of Tristan. Nathan finds an authentic voice that reflects the sense of being a part of a past, present and future community."
Junior Runner-Up
Martina Watler, age 13, George Town, Cayman Islands
Thirteen-year-old Martina Watler has been named the Junior Runner-Up in of The Queen's Commonwealth Essay Competition 2015. Writing on the competition's 'A Young Commonwealth' theme, Martina's entry is an accomplished piece of work that is vulnerable yet also brave in its examination of a young girl's inner world, her anxieties and her dreams.Read Martina's winning entry.
Martina enjoys drawing, reading and 'researching certain things'. She loves Maths and Science, wants to become an orthodontist or a forensic pathologist and hopes to inspire young minds.
The judging panel said: "Martina writes powerfully from the point of view of an anxious teenager trying to cope with the intersection between her view of herself and her mother's view of her. Her vocabulary and phrasing successfully reflect the tensions in her world. The essay is poignantly amusing too."
Senior Awards
Highly Commended Awards
Chelsia Low, age 14, Singapore.
Read Chelsia's entry
Gold Awards
Download the list of Senior Gold Awards
Silver Awards
Download the list of Senior Silver Awards
Bronze Awards
Download the list of Senior Bronze Awards
Junior Awards
Highly Commended Awards
Adil Khan, age 13, Chittagong Grammar School, Bangladesh.
Read Adil's entry
Marcus Yang Juan Hun, age 13, Anglo-Chinese School, Singapore.
Read Marcus' entry
Gold Awards
Download the list of Junior Gold Awards
Silver Awards
Download the list of Junior Silver Awards
Bronze Awards
Download the list of Junior Bronze Awards
Source: The Royal Commonwealth Society (www.thercs.org)