Deloitte And Touche Case Study
Case Study: Deloitte and Touche, L.L.P.
The Right Candidate for a Tough-to-Fill Position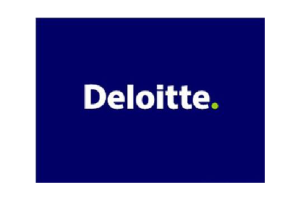 Pearson Partners International has earned a reputation as the search firm to call when you have a tough job to fill. When Deloitte & Touche Partner Randy Wright needed an experienced senior manager for the company's private client advisor group, which handles the personal accounts of high-net-worth individuals, it was a tall order.
The company needed a manager with a minimum of six years experience, a background with a similar Big Four company or second-tier national firm, and the right accounting degrees and certifications.
"I have done a lot of things over my career, and I find that recruiting for this particular function within a Big Four accounting firm is one of the harder positions to fill," Wright says. "I have used different recruiters over the years, and it's just a really tough market."
"I feel that Pearson Partners has our interests at heart," said Wright. "It's not just about getting a candidate. It's about developing longer-term relationships."
Previously, Wright had worked with recruiters, who would locate candidates for Deloitte & Touche positions but then refer those same candidates to multiple companies at the same time. Several times, Wright made offers to such candidates, only to lose them to competing companies that the search firm was engaged with.
For this particular job, Wright hired Pearson Partners for a retained search. Pearson presented several qualified and exclusive candidates for consideration. Today, a well-suited candidate is onboard in the senior manager job.
"Pearson is working for you and takes the time to know you," Wright says. "Pearson Partners Vice President Stephen Konstans came out and met with my people, got to know them and the personalities of key players in the group, and tried to find someone with not just the skill set but also the personality to fit the group."
After receiving little beyond resumes from recruiters over the years, Wright was impressed that Pearson prescreened candidates, performed background checks and psychological profiling, and provided an extensive written report on each candidate. "It's a very thorough approach," Wright says.
Wright was so pleased with Pearson Partners' service he plans to use the firm again for his next highly specific job search.
Read other examples of how Pearson Partners helps clients build world-class leadership teams.
Any questions? Contact us.
Teaching Note | HBS Case Collection | February 2018
Still Leading Series—Issues in Transitioning to New Forms of Service Later in Life
Rosabeth Moss Kanter, Rakesh Khurana, James Honan and Ai-Ling Jamila Malone
The Still Leading case series includes an introductory note, "Still Leading (A): Issues in Transitioning to New Forms of Service Later in Life" and 10 supplementary cases that cover the transition of highly accomplished and prolific leaders (Hon. Robert McDonald, Hon. Mike Bloomberg, Gerry House, Lee Iacocca, General Claudia Kennedy, Sherry Lansing, Dr. Evelyn Murphy, Paul Newman, Hon. Colin Powell, and Louis Gossett Jr.). The Still Leading cases are part of an opening series of cases used in the Advanced Leadership Initiative at Harvard University. The cases document a number of individual's lifetime personal and professional trajectories. They focus on the nature of career processes and transitions. The materials offer an opportunity for readers to inductively reason about the structure of significant career transitions and the developmental patterns across different arenas. The cases also create a context for participants to engage in introspection by asking them to reflect on patterns of development in their own career histories.
Keywords: Leadership; Personal Development and Career; Transition;
Citation:
Kanter, Rosabeth Moss, Rakesh Khurana, James Honan, and Ai-Ling Jamila Malone. "Still Leading Series—Issues in Transitioning to New Forms of Service Later in Life." Harvard Business School Teaching Note 318-101, February 2018.  View Details